Below BC embarked on a road trip from Vancouver to Smithers to complete the Hazelton Geotour designed for students and prospectors.
Sudents that are not able to go out in the field are able to use this resource for online education. This self guided tour is for anyone who is interested in learning
about the geology of the Smithers-Babine Lake-Hazelton area. You will be able to see rocks from the Permian to the Eocene!
Below BC met up with Lorie from Smithers Exploration Group, where they spent half the time taking 360's and macro photographs of rocks for prospector posters in the office.
The 360 Rig photographs rock specimens in 360 degrees allowing users to see the details of each specimen. They are also able to click onto the image
and see a stacked macro image, which can take multiple images of a rock at different focal lengths, providing a shot that shows fine details such as individual grains and specific minerals.
When they were out of the office, they drove to various sites in the Hazelton Geotour taking GigaPan photography which is a high resolution image that you can zoom in and
show very fine details. It takes a series of photos that are stitched together using a computer software which creates a high resolution image that can be used to measure strike and dip
using Below BC's angle measuring tool on our website. (we will be embedding macros of chip samples to show different types of lithologies).
A Theta cam was also used in the field, which is an "outward 360" that takes a photo of a specific site that can be seen from all angles, giving a better idea of what the surroundings
of the site looks like.
Field notes were taken to aquire the UTM, elevation, orientation and descriptions of the structure and lithology of each outcrop.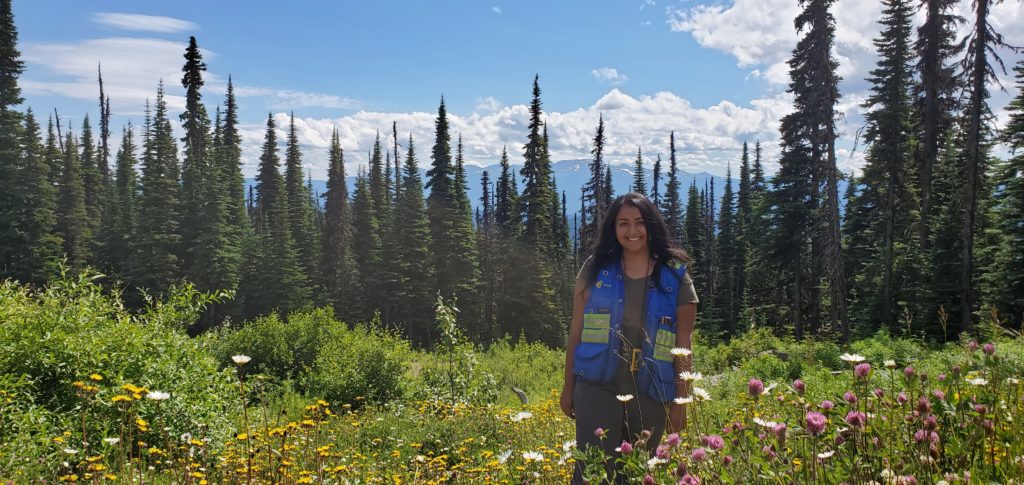 Below BC is excited to upload all the information from the Hazelton Geotour to the site. Stay tuned to see the full geotour and new geotours coming in the future!